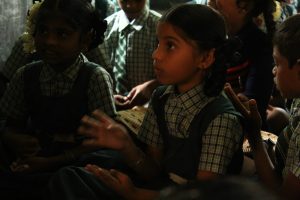 Schools reopened after nearly a 20 month shutdown, and attendance was 40-70% in many schools. Boys had taken up jobs, girls had been married off. Children had lost the habit of being in a classroom. Children had fallen behind in what they need to know at their grade level. For a rural child such as Rani, this could have a devastating impact on her life. She had been in class II when the pandemic started and now she was in class IV. She had missed class III entirely, and had virtually no access to online learning during the shutdown. Can she now fit in class IV?
We are determined to ensure that she does. Our project partners are working hard on closing the learning gap and ensuring children like Rani stay in school and catch up with what they need to know.
The core tenets of Asha's project partners are so relevant at this time: an unwavering commitment to help each child reach their potential, however poor and disadvantaged their situation. Building on trust developed over the years with the community and parents, and by creating a nurturing atmosphere for children to grow and flourish, several projects have been able to get the attendance back to 100%, a major achievement in a short time. And in this time of COVID they have created specialized programs. First, they designed community learning centers during the shutdown. Now they are focusing on the basics – languages and arithmetic – to close the COVID learning gap. For a child such as Rani, helping her get ready for class IV makes the difference between dropping out and staying on, with a far-reaching impact on her life. It can determine whether she will scrub floors for a living or help the world with the next great invention.
There is so much potential that is lost because of limited access to quality education. Seeing the rings of Saturn through a locally developed telescope brought a sparkle to her eye. There is no limit to her potential if we can help her dream – of designing the next generation James Webb telescope.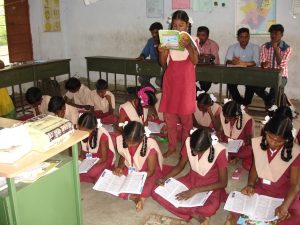 Asha has a 4/4 rating from Charity Navigator for its transparency and integrity.